"Boom" Benedict
Ingredients:
2 English Muffins
Black Forest Ham
4 Eggs, poached
Boom Sauce (microwave)
1/4 cup butter
juice from 1/2 of lemon
2 egg yolks
2 Tablespoons Chiki Chiki Boom
Salt and pepper to taste
Directions:
Whisk together egg yolks, lemon juice, and Chiki Chiki Boom sauce. Gently whisk in melted butter. Microwave 15-20 seconds. Stir. Split and toast muffins. Top muffins with ham, poached eggs and then sauce.
Boom Burger
Bacon, Cheddar and avocado burger
 
Ingredients:
1 lb. ground beef
8 Strips thick cut bacon - cooked
1 Cup cheddar cheese - Grated
2 Tablespoons Chiki Chiki Boom Sauce
1 avocado - sliced
4 sesame seed buns - toasted
1 purple onion - sliced
Lettuce
12- 16 sweet baby dill pickles
salt and pepper to taste
Knead 2 Tablespoons Chiki Chiki Boom Habanero Sauce into 1 lb. ground beef. Form into 4 patties. Grill burgers to desired doneness. Assemble burgers by placing burger on bun followed by bacon, cheese and avocado. Garnish with lettuce, onions and pickles. Enjoy!
"Boom" Bloody Mary Drinks
Ingredients:
6 oz. chilled tomato juice
1 1/2 oz. vodka (omit for non-alcoholic drink)
1 Teaspoon Worcestershire
1 Tablespoon Chiki Chiki Boom
1 Sprig celery
1 Strip cooked bacon
Celery Salt
Ground pepper
Directions:
Combine first 4 ingredients in tall glass of ice. Garnish with celery and bacon. Top with a dash of celery salt and ground pepper.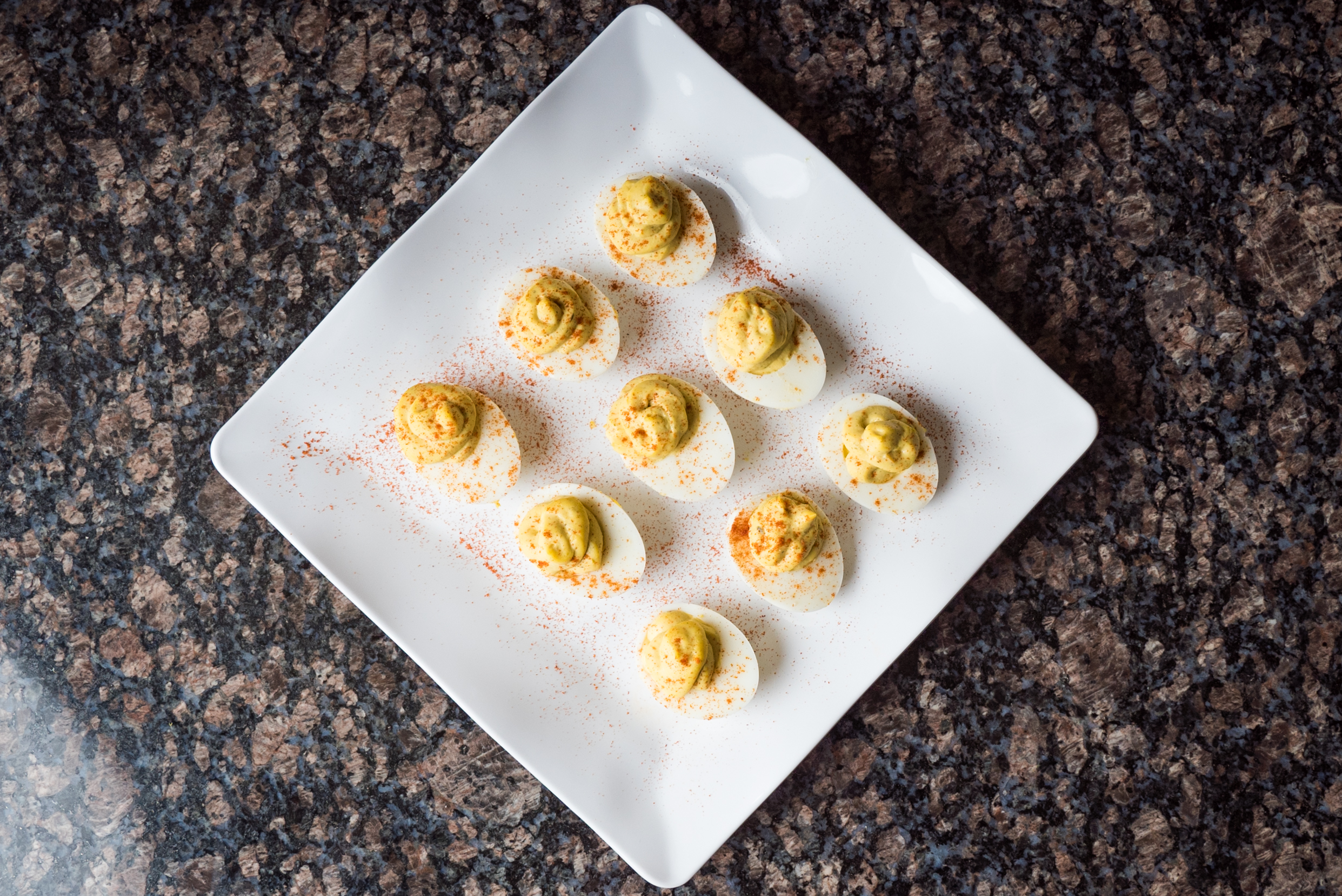 Spicy Deviled Eggs
Ingredients:
6 eggs
1/4 cup mayonnaise
2 teaspoons yellow mustard
1 tablespoon Chiki Chiki Boom
Salt and pepper to taste
Paprika for garnish
Directions:
Hard boil the eggs. Carefully peel the eggs. Slice the eggs in half lengthwise. Remove
the yolks and place in a bowl. Mash the egg yolks and add the mayonnaise, mustard,
Chiki Chiki Boom, salt and pepper. Mix all together until creamy. Fill the egg whites
with the mixture and sprinkle with Paprika. Enjoy!
Chiki chiki boom wings + kicked up ranch dip
Chiki Chiki Boom Wings
Ingredients:
Directions:
Combine Ingredients. Marinate wings at least 2 hours or overnight. Grill wings. Enjoy!
"Kicked up" Ranch Dip
Ingredients:
1/2 cup mayonnaise
1/2 cup sour cream
1/2 cup buttermilk
1 Tablespoon parsley
1 Tablespoon dill
1 Tablespoon chives
1/2 tablespoon garlic salt
2 Tablespoons Chiki Chiki Boom Habanero Hot Sauce
Directions:
Combine all ingredients! Enjoy