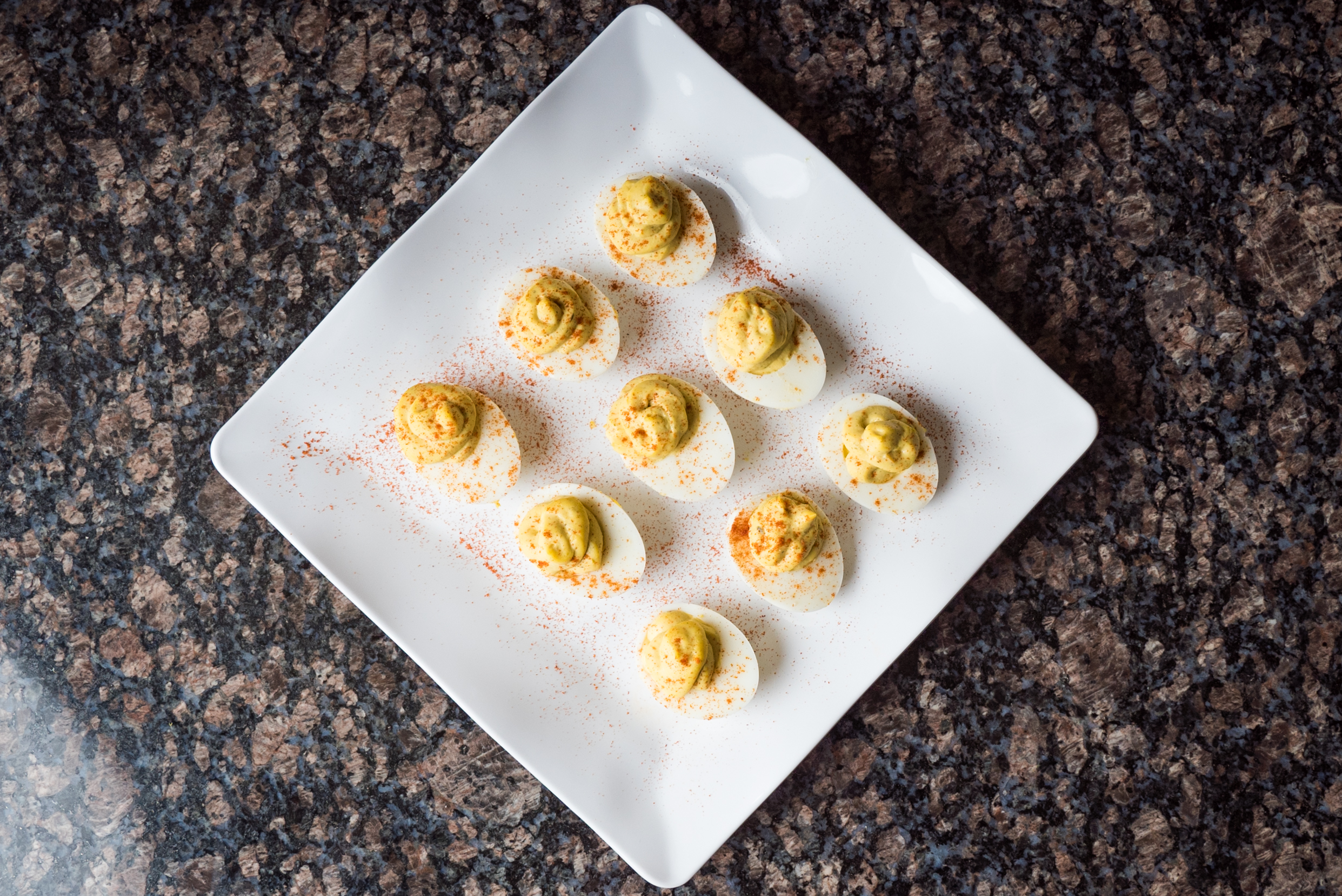 Spicy Deviled Eggs
Ingredients:
6 eggs
1/4 cup mayonnaise
2 teaspoons yellow mustard
1 tablespoon Chiki Chiki Boom
Salt and pepper to taste
Paprika for garnish
Directions:
Hard boil the eggs. Carefully peel the eggs. Slice the eggs in half lengthwise. Remove
the yolks and place in a bowl. Mash the egg yolks and add the mayonnaise, mustard,
Chiki Chiki Boom, salt and pepper. Mix all together until creamy. Fill the egg whites
with the mixture and sprinkle with Paprika. Enjoy!